It's fall in the garden, but the party's not over yet!
It's been a cool and crisp September, with the earliest frosts I can remember— cold enough to get out the windshield scraper for the early morning drive to get milk.
The single-digit nighttime temperatures combined with an active hurricane season have sent East Coast gardeners into a predictable panic. Their Instagram accounts are overflowing with pictures of turkey roasters filled with underripe tomatoes, plucked ahead of Hurricane Teddy. In a year when COVID has turned gardening into therapy, it's not surprising that Mason jars have become as scarce a commodity as toilet paper was in April. Preserving what we've grown is just as therapeutic as growing our food from scratch.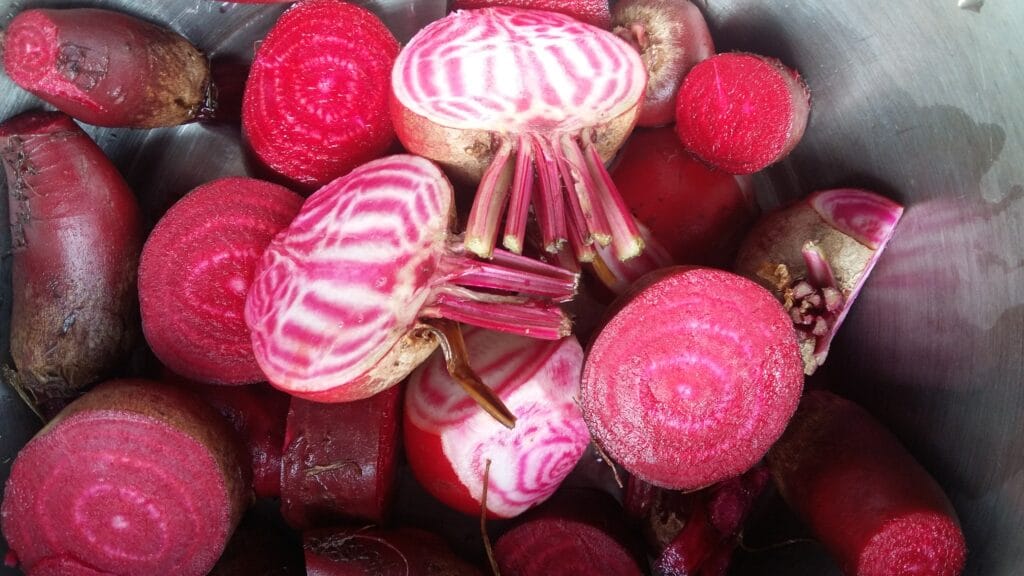 If you're new to gardening, and are wondering what comes next, I offer you a checklist of tasks for the fall season that should keep you occupied well into October.
What to keep/what to pull out: Not all veggies like the same weather conditions. Carrots, parsnips, kale, Brussels sprouts, and peas sowed in mid-summer are all enjoying our cooler fall weather and should be given more time in the garden. Carrots and parsnips even get sweeter after a frost; we don't usually harvest them until Thanksgiving.  As for the sun lovers—tomatoes, peppers, squash and eggplants—they are likely already shivering and ready to get out of the pool!
Green manure: You likely have some garden space left vacant from the departure of your tomatoes and their friends. Why not cover crop it with plants that will add nourishment to the soil? Buckwheat, clover, winter rye and oats are good choices; they'll grow for a few weeks in fall, then, after the frosts fell them, will add nutrients back into your soil.
Fall means GARLIC! One of the easiest and most satisfying crops to grow is garlic. You can find it at garden centres at this time of year right next to fall bulbs like tulips and daffodils, or pick some up at the farmers' market. Break the head into cloves, and plant each clove in well-prepared soil around Thanksgiving time. I usually add liberal helpings of kelp meal, bone meal, blood meal and well-composted manure to my garlic beds, as they'll be spending three-quarters of a year in there and will need enough provisions to grow big and healthy. Make sure to stick them in bum-side down, with their pointy tops just below the surface of the soil. I cover my garlics in eelgrass, dead leaves, or straw weighted down with earth to keep it from blowing away.
Collect seed: Harvest time is perfect for collecting seed. There are always a few beans and peas with brown rattly pods still left on the vines, or a kale or mustard plant that's making teeny pods of its own, each filled with dozens of tiny black seeds. Get busy and collect that bounty for next year and save money at the garden centre while you're at it! This year, I plan to tuck seeds into small envelopes to include with Christmas greetings—if current trends continue, we may be seeing more shortages of seeds next spring.
Update your journal: If you don't have a garden journal, now's a good time to fix that! You likely have a few successes and failures to jot down while they're still fresh in your mind. Perhaps a certain variety of tomato did exceptionally well for you, and you want to remember its name for next year. A journal can be extremely simple and point form-ish; I've kept one on and off for 25 years. It makes fantastic reading during the long winter months when we can't get into the garden.
Wishing you and your garden much happiness and productivity as we pass into a new season.