I'm a Halifax-based author specializing in garden and kitchen self-help books (see links to my titles below), including Grow Organic, winner of the 2011 Best Atlantic-Published Book award.
I have appeared as a guest on CBC Radio's Mainstreet, Information Morning, and Maritime Noon, Breakfast Television, and News 95.7 FM's The Weekend Gardener, as well as in person at many gardening and trade shows, talking about my passion for growing and preserving our own food.
I support other writers as a coach and editor at all stages of the writing process.
My workshops show how to achieve self-sufficiency and better health through growing our own food, preserving what we grow, gardening and cooking with kids, and eating for brain health.
My limited edition children's book The Big Flush can be purchased directly from the author.
You can find links to my other books below, including my latest, Grow Hope: A Simple Guide to Growing Your Own Food Garden At Home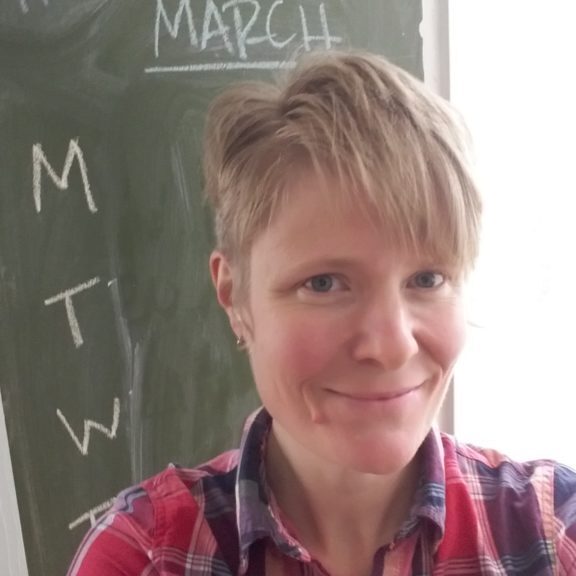 I've been hard at work for months on a new garden book, (aka Covid therapy project). And I'm so happy to announce it's out now! It was written in answer to the avalanche of interest in food gardening this year, and takes the mystery out of starting your own productive veggie patch-- whether it's in your backyard, on your porch, or on an apartment balcony.
Also, because I'm a foodie, you'll find a nice selection of recipes for all that gorgeous produce you just grew!
Here's a sneak preview of the cover, created by the talented Valerie Bellamy of Dog-Ear Designs.
Click here to order a copy today!
#growhope
Sunday, May 10th is Mother's Day, and though we can't take Mom out for brunch at her favourite restaurant, we can still show her we care with a back-door herb and flower basket! Most greenhouses are open this month, giving us a choice of container planting possibilities! Have a look at what my 9-year-old son and I created to honour our (grand)mom on Mother's Day...
With COVID-19 keeping us close to home these days, gardening is on the minds of many, for lots of reasons: it gets us outdoors, keeps us active, and engages us in productive and rewarding activity.
Like the Victory Gardens of my grandparents' generation, vegetable gardens are experiencing a renaissance in the #stayhome era, with seed companies and garden centres doing a brisk business in seeds and fertilizers. That's great news from a food security perspective, too, as the more food we grow at home, the less dependent we are on imported produce in uncertain times.
May is the month when a lot of Maritime gardeners really start to get busy; as garden writer Marjorie Willison tells us, when daffodils, forsythia and flowering quince are in bloom (about 2 weeks before the last expected frost), it's usually safe to plant cool season greens like spinach, Swiss chard, lettuce, and mustard greens.
If your local garden centre is out of those seeds right now, don't despair! You may already have a spring planting contender lurking in your fridge crisper or in your basement: potatoes!
Yes, you can plant last season's uneaten potatoes, as long as they haven't been treated with a chemical to inhibit sprouting. Look for little white knobs or longer shoots coming from the potato that show it's ready to grow.
We started ours in black plastic tubs indoors at the end of March-- when it gets too hot in the solar greenhouse, we'll move the bins outdoors (but we won't transplant them! Once planted, the spuds should stay where they are). We planted them in a mixture of homemade compost, a couple of shovelfuls of garden soil, and leaves that had been mowed into a light mulch.
Potatoes will grow in almost any medium: my Labrador friend tells us that, lacking soil on the rocky coast, his family always grew their potatoes in seaweed-- the cleanest spuds ever!
Wishing you fun and fulfillment as you dig in the good earth this season!
lost and found: It's here!
So happy to let everyone know that the audio version of my book Lost and Found: Recovering Your Spirit After a Concussion is now available!
As a concussion survivor who could not read or use a computer for months after my injury six years ago, I so wished for an audio book that would provide information and reassurance, from someone who had been there and come out on the other side. Not finding one, I decided I needed to write it myself as soon as I got better. My first priority was to make my work available in an audio format, for those still struggling with visual processing and dizziness.
Recording it in a real honest-to-goodness recording studio (thank you, lovely guys at Village Sound!) was an unexpectedly moving experience, like telling a bedtime story to a person or people I have not met yet. I hope that it will provide some of the comfort I missed when I was healing.
It's rare that I don't make a couple of batches of homemade salsa duringthe tomato season: for me, it is the most versatile and flavourful ofcondiments and can be used as the basis for many meals. Still, I often endup with half-eaten jars of mild and medium salsa competing for...